The 13 Best SEO Tools for Content Optimization & Analysis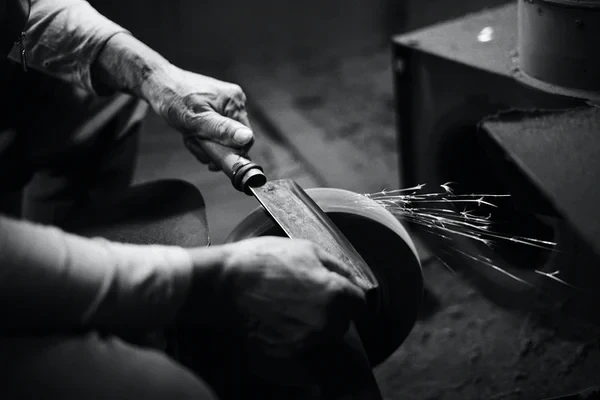 No matter how strong the content writers and editors are on your marketing team, site content analysis tools are a must-have. Content analysis and optimization tools help assess your topics and keywords and the actual content of your piece. These tools can help you identify if you are missing any essential subtopics that can help add authority and legitimacy to your writing. A content analysis tool will also help you understand if your content matches the intent of your keywords when readers are conducting online searches.
Selecting the right content analysis and optimization tool can be overwhelming, however, as many of them are available on the market. We've tried to make things a bit easier for you here by providing a quick index of the best available tools and how they can help you. With the right site content and optimization tools, you can make sure that you are developing the right high-quality content that will resonate with your readers and bring you the site traffic that you desire.
Why use a content optimization tool?

Using content tools helps take the guesswork out of creating high-quality content. These tools help you optimize your target keywords, ensure your content is the right length, and be grammatically correct and free of spelling errors. It also ensures your content is written at the grade level of your reader's understanding.
These tools also help you incorporate elements into your content to help it stand out from that of your competitors. The entire goal of content analysis and optimization is to take out the guesswork as you try to create high-quality content.
The best site content analysis and optimization tools on the market are designed to do the following:
Identify content problems - Leveraging machine learnings; these tools will help you discover problem areas that prevent you from ranking high in search engine reports.
Provide personalized recommendations - These tools scour the web and return specific recommendations that can help you optimize your pages.
Increase the traffic to your page - When you implement the changes recommended by these tools, you will increase the traffic to your site. Not only that, but you'll see more of the right visitors and less of the wrong ones, which helps you to realize a more substantial return on marketing investment.
13 Best Site Content Analysis & Optimization Tools
As you are looking at different SEO content analysis tools, you must keep in mind that these tools vary in their scope and capabilities. Some tools are very specialized, whereas others are far more robust. Not all marketers think of content optimization the same. Some may think it is about ensuring pages have a properly written meta description that aligns with a keyword focus. Others will scrutinize content for readability and will look at the entire user experience.
One thing is for sure, though, in that all marketers agree that content needs to be written for the reader first and for the crawlers second. When marketers can check both boxes and generate excellent content that resonates with readers and scores well in search rankings, then it makes their jobs all the better.
This list of tools comes at content analysis and optimization from various angles. In reality, you may need to invest in more than one tool. For example, you may wish to invest in SEO Scout for all of the helpful keyword insights and invest in Grammarly as a way of double-checking content, and then ShortPixel to enhance the web experience. The choice is yours, depending on the goals of your particular organization.
Of course, we're going to list SEO Scout at the head of the pack because it's our tool. However, we feel that we offer a reputable tool that is one of the best on the market.

SEO Scout's content optimization tool digs deep into the search results for your keywords, analyzing the content Google has chosen to rank top using advanced Natural Language Processing (NLP) techniques. This is the same technology Google themselves use to move beyond simple keyword matches and truly understand the context of an article.
By scoring your content for comprehensiveness we can detect gaps in your content that may make it appear less authoritative to Google, helping you write about the topics Google expect you to cover in your content in order to achieve winning rankings. SEO Scout is powered by IBM Watson's state of the art artificial intelligence you can be sure the recommendations you receive are both actionable and highly relevant to your target terms.

In addition we explore the top keywords and questions People Also Ask about your terms, helping you create rich content and supporting articles to cover a topic from top to bottom, and prove your authority to Google.

In addition, we can help you with SEO testing and rank tracking. It also offers various keyword analysis tools such as a keyword finder, topic research tool, SEO writing assistant, keyword groupings, top keywords report, keyword cannibalization tools, and competitive research tools. We've made pricing easy with a starter package perfect for independent SEO firms and freelancers. Our business package provides more in-depth insights for growing firms, and our agency package is ideal for agencies and large sites that need to optimize for a larger volume of keywords.
The MarketMuse product provides helpful workflows that can be used throughout the entire content lifecycle. One of the cool features in this platform allows you to identify the language used by your prospective readers. This means that you can create content that uses the same vernacular and vocabulary that your buyers use. You can leverage this information to match the intent and life cycle stages of your buyer. There are four pricing tiers, starting with a low-cost optimized solution up to a premium version with advanced features.
The SEMRush platform provides helpful tools in keyword research, content marketing, on-page SEO, local SEO, rank tracking, social media management, link building, competitor SEO analysis, and more. A useful function that SEMRush provides is its simplicity in identifying what keywords will resonate with your readers and insight into your competitor's keyword ranking and pages. Pricing is very competitive with three tiers – pro, guru, and business.
4. Copywritely
Don't let the name fool you, as the Copywritely tool does much more than help you to write great copy. The Copywritely software enables you to detect problems with your content, helps you rewrite, replace, and delete content that is low quality and boost traffic to your site. The tool is well-liked by SEO specialists, marketers, and copywriters for its ease of use and its ability to identify potential plagiarism, detect instances of keyword stuffing, and test readability to ensure the broadest audience possible can interact with and understand your content. Pricing starts at the personal level for a single user and goes up to enterprise for businesses with daily content optimization requirements.
5. Moz
Moz provides an all-in-one SEO solution for site audits, rank tracking, backlinking analysis, and keyword research. A favorite amongst marketers for its competitive tracking, Moz can provide thousands of intuitive suggestions for keyword comparisons across your site and that of your competitors. SERP (search engine results pages) data is never older than two weeks, ensuring that you have the latest and great insights you need to draw traffic to your website. Pricing is based on standard, medium, large, and premium monthly packages.
Clearscope provides an easy-to-use tool combined with excellent insight into the content marketing process through their well-written on-page site content. Marketers appreciate the opportunity to see first-hand how strong page content can help grow traffic and leads. Some big companies use the Clearscope platform, too, with YouTube, CondeNast, IBM, and Shopify as some of their clients, just to name a few. Clearscope pricing starts with the essentials package but also offers a professional and enterprise-wide package for larger organizations.
The Surfer platform is great for marketers looking for a basic set of SEO tools. The platform includes a SERP analyzer, content editor, keyword research tool, SEO audit tool, and a free SEO extension for Google Chrome (called the Keyword Surfer). The SERP analyzer does a fine job of discovering optimal keyword density, comparing your page to the competition, offering recommendations to improve your search value, and offering link-building opportunities. The SERP analyzer points out patterns from top pages so that you can save time and effort. Pricing is packaged at the basic, pro, and business levels.
8. Page Optimizer Pro
If you're looking for a great on-page SEO tool, Page Optimizer Pro (POP) is another option. The tool was created by a man named Kyle Roof, who is well-known in the SEO space. The website is a bit challenging to navigate, but the tool itself is excellent if you're looking to compare your website, your on-page SEO, to that of your competition for a low price. POP offers what they call done-for-you plans as well as SEO Consulting. The done-for-you plan runs POP for you, interprets the data on your behalf, and compiles step-by-step easy to understand instructions outlining how you can improve your SEO pages for better rankings. The consulting services are intended to help you grow organic traffic acquisition.
Frase is an excellent tool for developing a content brief and for writing new content, but it hasn't gained the popularity that it likely deserves. The platform leverages artificial intelligence to help you create a quick content brief. Before long, you'll be served the content topic and sub-topics to set you up as an authority on the topic you are writing about. Frase also offers a chatbot solution that uses the information on your website to answer visitor questions. Pricing plans are based on documents and are offered at the basic, growth, and answer engine level.
10. Grammarly
Though Grammarly fits within a slightly different category when it comes to content analysis and optimization, it is worth mentioning here. Grammarly provides an easy-to-use platform that can be used to determine the readability of your work. The tool provides recommendations to help improve your content in the areas of correctness, clarity, engagement, and delivery. In the end, you can receive a readability score, which will let you know the reading level of the audience that your content serves. This information can help you to simplify or bolster the content based on your target audience. Marketers leverage Grammarly to help with reputation management, as poorly written content will quickly alienate a reader. Grammarly is available for all platforms, including web, desktop app, Android, and the iOS app. There is a free and paid version available.
11. Copyscape
This is another essential tool for content analysis that doesn't quite fit but deserves mention. When writing content for your site, you will inevitably research other websites. And, sometimes, you may choose to borrow an idea here or there. However, your content must always be 100% original to your website. Copyscape provides a low-cost way for you to double-check your content for originality before you finalize it. Copyscape also offers an API to integrate the functionality into your content workflow so that you can check for originality as the content enters your system. Pricing varies depending on the plan that you select but is relatively low-cost, considering the extreme value it provides.
12. Yoast
Yoast offers a free plan and a paid plan, with both geared towards helping marketers identify the keywords that will draw the most organic traffic to their websites. Similar to Grammarly, Yoast also provides readability ratings to ensure you are not overwriting or underwriting for your target audience. Yoast also helps with the technical configuration of your content behind the scenes.
13. ShortPixel
Finally, we found it relevant to share a strong player in the image optimization site. It can be extremely frustrating for readers when the images that support your content load in their browser slowly. ShortPixel works to improve your website's performance by reducing the image size. Faster page loads mean more page views and a better user experience. As a result, your search ranking improves. The tool supports JPG, PNG, GIF, PDF, and WebP formats and ensures no difference in the quality after the size reduction.
SEO Scout Makes it Easy to Get Started
Though many SEO content analysis and optimization platforms offer supposedly free keyword research tools, we do. We understand the marketers have many tools to choose from, and as with many investments, it is nice to drive it before you buy it. After marketers get a feel for how easy we make their research, they are ready to try more. We think you will be too.
Give our keyword research tools a try, or sign-up for a free seven-day trial of many of our features, including our unlimited Google keyword rank tracker tool. Dive into our cannibalization checker to save yourself the tedious process of juggling multiple CSVs. Boost your organic click-through rate (CTR) by changing out your page titles, meta descriptions, and on-page elements. We're pretty confident that you'll see why SEO Scout makes it easy for marketers of all levels to improve their content and drive more of the right traffic to their websites.