How to Write a Blog Post Outline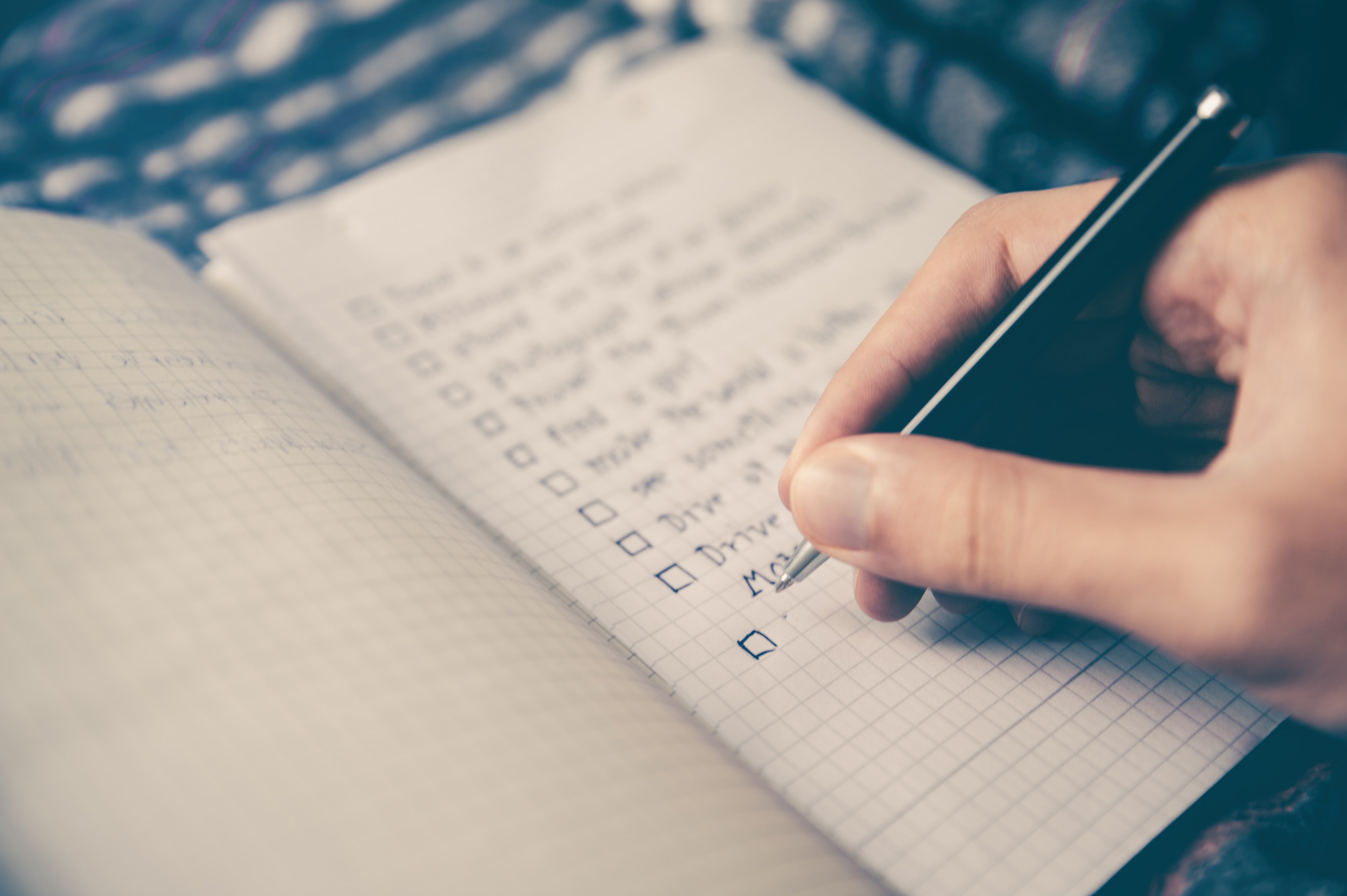 Every building has a blueprint, and they never fall. Everybody has a skeleton, and we're holding up great. Similarly, the most engaging, well-written, and share-worthy blog posts are built from a strong backbone: a well-researched blog post outline.
First of all, you're here. Congratulations. You're already ahead of a gazillion cocky writers who think that they don't need an outline template for their article. With a strong outline coupled with SEO Scout's powerful seo analysis, keyword optimization & SEO testing tools, your blog post will remain steadfast like a standing building as a top Google result in your genre for years to come.
From blogging for fun to becoming a long-form content marketing wizard, you will learn how to write the perfect blog post outline to set yourself up for success. At the same time, we have some blogging templates to get you going. Without further ado, let's get started.
Why a blog post outline is important
Writing a blog outline is more than just "planning." It's the practice of developing an idea and creating flow logically, organized, and persuasively. Not only does that help you save a lot of time when it comes to writing the post, but you produce them with better quality.
Once you know what you're going to say, you can double down on style and personality--making your blog post engaging and fun to read. But, if you're googling the next section of your blog post as you write, you're more likely to get distracted, write fluff, and lose track of your main point.
Report for duty, Detective Keyword.
Research keywords relating to your topic.
What's the point of writing a blog post if it's not optimized for keywords? 75% of web surfers never scroll past the first page of Google. You need to show search engines why your blog post should be at the top of the search engine's results page (SERP) to pull organic traffic to your website.
By researching and incorporating relevant keywords seamlessly into your writing, search engines will reward your blog post and move it up the SERP ranks. More keywords mean more relevance to queries regarding the subject. Just don't overdo it and use the same target keyword every other sentence--Google can tell. Make it sound natural. Seamless.
You can use SEO Scout's top-rated free keyword research tool to start making keyword-optimized content and pull in organic traffic today. Remember to include keywords in your headlines that divide up your article for organization and clarity. You can then use SEO scout to create an outline of the most relevant keywords for your topic.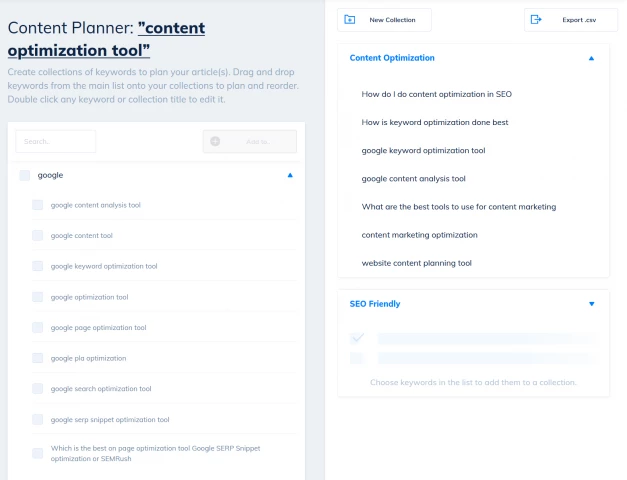 Alongside search engine optimization, researching keywords will give you more ideas on what to mention in your blog post. For example, while researching for this article, the keyword "working title" came up. Now, we know to talk about nailing a blog title to catch the readers' attention. (You won't guess what our 6th point is about, no peeking.)
Research other articles on the topic you're writing about
When writing a blog post, one of the best ways to get an idea of the article outline in terms of headlines, ideas, keywords, even word count is by analyzing top-ranking articles on the same topic.
As you know from the first point, the best blog posts are found on the first page of the search results. So, a simple Google search on your topic should present excellent examples of the structure of your topic. Our serp analysis takes this to the next level, with an indepth look at competing article structures and topics covered.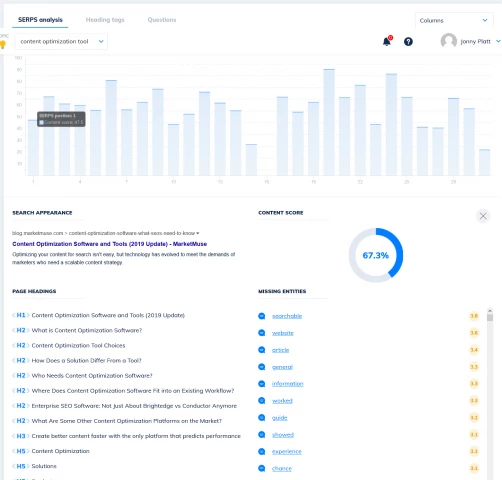 Competitor analysis isn't an excuse for you to plagiarize; instead, it's an aid for your outline template to help get you started in the right direction. Make a bulleted list of the key concepts in the articles to make sure that you have all your bases covered. If you're a visual learner, make a mind map of the most relevant concepts.
For a more detailed competitor analysis of competing pages, domains, and keyword ideas, you can use SEO reporting tools like SEO Scout and get an in-depth look at how to beat competitors:
Ask the right questions using the 5Ws and H.
Think about what your readers or potential customers might ask. Let's go back to elementary school for a second; remember the 5 Ws and the H? Yeah, we're bringing back elementary concepts to make a professional piece of content.
This section is quite long, but answering the right list of questions will help you write the most relevant, organized content coupled with the right voice and tone. That's why you must ask the following (list the bolded parts on a separate doc to keep for yourself):
Ask "what?"
If you were to put it into a sentence, what would you narrow your topic down to? Asking this will keep you focused and stay true to your main point. Everything you mention should overall contribute to supporting that one sentence.
What does your topic involve? (What are the different sections in your blog post about?) This will help you gather and organize your ideas to be laid out in the blog post.
What kind of article is it? (ex. A review-style piece? A researched educational article?) Asking this will help you with your writing style. A review-style piece may be more conversational and opinionated. In contrast, a research essay is fact-based and may require more formality.
What is the purpose of your piece? What are you trying to do with your words? Answering that will help you with your writing style. You could ask, are you writing (and it can be multiple):
To entertain?
To educate and inform?
To influence consideration?
To increase web traffic?
To incite emotion?
If, for example, your purpose is to "influence consideration" for a product or service, you want to be more persuasive in your writing and also "incite emotion." So, maybe throw in more adjectives--making the product seem more enticing. "To increase web traffic" means prioritizing keyword optimization. You can blend multiple style objectives if it makes sense for your blog post.
Ask "who?"
Who is your piece for? Get real about your audience and ideal customers: research age, group identity, gender, and interests and preferences. Knowing your audience is crucial to using the appropriate writing voice and relevant idiomatic expressions, slang, and jargon. That makes your blog post more attractive, engaging, and fun to read. At the same time, make sure that every blog post has a customer in mind, or you risk creating a blog post no one will like.
Who will be affected? Benefit? Be harmed? These questions will remind you to consistently weave actionable value into your content to benefit specific demographics. And, considering who may be "harmed" will help you avoid potentially offensive statements and force you to be more conscious about what you say.
Ask "where?"
Where will your blog post be read most? You may be typing from your laptop in Toronto, Canada, but your audience is from somewhere in the U.K. In which case, weaving Toronto slang, expressions, or cultural references doesn't make sense for readers that likely won't understand it. Geography should influence your writing style.
Ask "why?"
Why is your blog post important? Why should people read your content? Try to include the answer in your blog post so the reader truly grasps the importance. Have a goal in mind or a purpose for having written the article in the first place. Take away the common clichés that plague lazy writing. Every section should feel relevant and engaging. If you recall, this article answered that question, too. By informing you that a blog post outline saves you significant time and produces better quality articles, you should be more interested in learning the writing process and join the party.
Ask "how?"
How does this topic work? This is a good question for those 'how-tos' we talked about. Take a step back and connect the dots. Many times during research, we're shortsighted with each section. A more holistic view and relating each part of your technical blog post to an overall theme will keep it coherent and easy-to-follow.
Provide concrete information over generic fluff
Ah, fluff, but not cotton fluff. Not the type that makes you think of the color white, or maybe some clouds. Of course not. Why would we be talking about that? This is a blog post outline template. Fluff just sounds so… fluffy. Y'know? There are too many words when writing fluff. Y'know?
8 sentences you just read. Yet, can you explain why generic fluff is terrible? Or, what is it even? No. You just got fluffed.
Fluff is writing details, opinions, and generic statistics and statements that most people already know or don't need to know. They're unnecessary and irrelevant. It makes you stray away from the main idea and often leaves the reader somewhat lost on what to gather from your blog post.
When you write a blog post, use anecdotes, case studies, descriptions, and relevant statistics to back up your claims. Add external links from the primary sources. Real-life examples coupled with a strong explanation provide depth and clarity while making your writing more context-based. That's concrete.
But, make sure to avoid generic statistics that don't contribute to the overall content. For instance, in a blog on remote work, don't include remote work statistics to try to persuade remote workers why remote working is great (because they're already literally working remotely, silly).
Unique research is also always welcome. If you're summarizing topics you've written in detail in other blog posts, include them as internal links. It's great for SEO, and may be interesting to the reader.
Hammer that headline
"Five times as many people read the headline as read the body copy. When you have written your headline, you have spent eighty cents out of your dollar." — David Ogilvy.
When you write a blog post outline, you need to include a strong title. Creating an eye-catching headline is a simple, free, and effective marketing strategy for your article. Reading it should summarize the content to readers and give them a reason to click on it, too.
During the writing process, brainstorm as many headlines as you can and then eliminate unnecessary parts. Here are some bullet points to keep in mind for creative headline strategy:
Headlines should be easy to understand. The few seconds that a reader spares your headline shouldn't be spent trying to decipher an overly clever remark or re-read a complex word. Use short, simple words wherever possible to make your title easier to read.
Headlines should trigger a reaction. Your readers are people hungry for knowledge. They, too, have emotions--and you need to bring those out with your headline. If you make them feel something, like curiosity, that reaction will lead to clicks on your content.
A/B test your headlines. Sometimes, you just don't know which headline will work better. You're just too good. So, you should test them both and see which title gives more organic click-through rates (CTR). Get a Split Test done on SEO Scout and receive instant insights into growing your traffic for your business.
Use numbers in your headlines. Adding numbers to your headline generates 73% more social shares and engagement. Oh, and don't spell out the number, either. That matters too.
For example, instead of How to Grow on Social Media like the ten other articles you've seen on the results page, we offer 7 Expert Tips on How to Grow Your Social Media. A more specific title tells you exactly what you're getting, and it appears more valuable.
Create a sense of urgency in your headline. Instead of 5 Ways to Grow Your Business, add one more word in the end: today, or two: right now (only if it makes sense). Or, use the fear of ignorance: 3 Mistakes to Avoid When Affiliate Marketing. These minor adjustments will make readers want to click on your content faster and with more eagerness.
Get third-party feedback
Once your blog outline is settled, it's time to get a second pair of eyes on them. Outside critique can diversify perspective, offer new ideas, and shift your marketing strategy for the better. Also, someone else can catch your human errors on your draft. So overall, you become a better writer, and your entire process becomes increasingly efficient each time.
Bonus: Add attractive images
Adding beautiful, free-to-use, HD-quality images occasionally throughout your article gives the reader a break from all the words. Implementing relevant images so the reader can visualize concepts helps deliver a pleasurable reading experience.
You could expect 94% more visitors with a blog post with images than without. That is primarily because with attractive images, you get more social media engagement while sharing it on platforms. To give you a number, that's 37% more engagement on Facebook.
Blog post formats to be aware of
When creating informational blog posts--which are the most popular on Google and for your site traffic, there are mainly three types in nature: listicles, 'What is' and 'How-to' structured blog posts.
'What is'
The blog post template 'What is' consists of explainers that educate on what a topic is about. They provide definitions, summarize historical information, and get all the preliminary stuff out of the way. These articles are suitable for beginners, but an advanced audience will probably find 'what is' articles lacking in depth.
Sample outline
1) Introduction
2) What is X
3) Why is X important
4) The use of X's in various industries
5) Who is X good for?
6) Conclusion
'How-tos'?
'How to' blog posts are more in-depth on a topic. These articles assume that you know the basics and offer tactical advice on doing things. 'How to' blog posts are usually more engaging since the reader will typically follow along while reading the content, and therefore the user will spend more time on the page.
Deciding between a 'what is' and 'how to' structure will help with your writing style, jargon, and ideas. For example, for a 'what is' piece of content, you could be more friendly, use simple language, and introduce basic concepts. On the other hand, a 'how to' gives you rights to more jargon with a more instructive voice. You kind of figure it out from there.
Sample outline
1) Introduction
2) What is X
3) Why is X important
4) How to use X
Step 1...
Step 2...
Step 3....
Step 4....
5) Conclusion
The listicle
Ah, Buzzfeed's favorite blogging format. The listicle consists of, you've guessed it, a list of ideas neatly bundled together into a blog post. Over the years, this format has gained a fair bit of notoriety for being overdone and is considered by some as lazy writing. But if someone as excellent as Tim Urban from the Wait But Why blog loves listicles, then it can't be as bad as people think that it is.
At the end of the day, the quality of a listicle depends on the writer's quality of writing. A great listicle is fun, insightful, and has ideas that flow well from one to the other.
Sample outline
1) Introduction
2) List 1
2) List 2
3) List 3
4) List 4
5) List 5
6) Conclusion
Set your blog posts up for success with SEO Scout's powerful tools
Following this process will significantly improve your content outlines and help you write stellar written content. We know that some of the tips mentioned require third-party tools to pull in that online traffic. We want you to use the best professional-grade tools because that's what your content deserves.
Get all your keyword research, competitor analysis, CTR optimizations, and next-generation natural language processing done by starting your free 7-day trial today for SEO Scout's industry-leading optimization tools.