Search Volume Explained: How To Check & Understand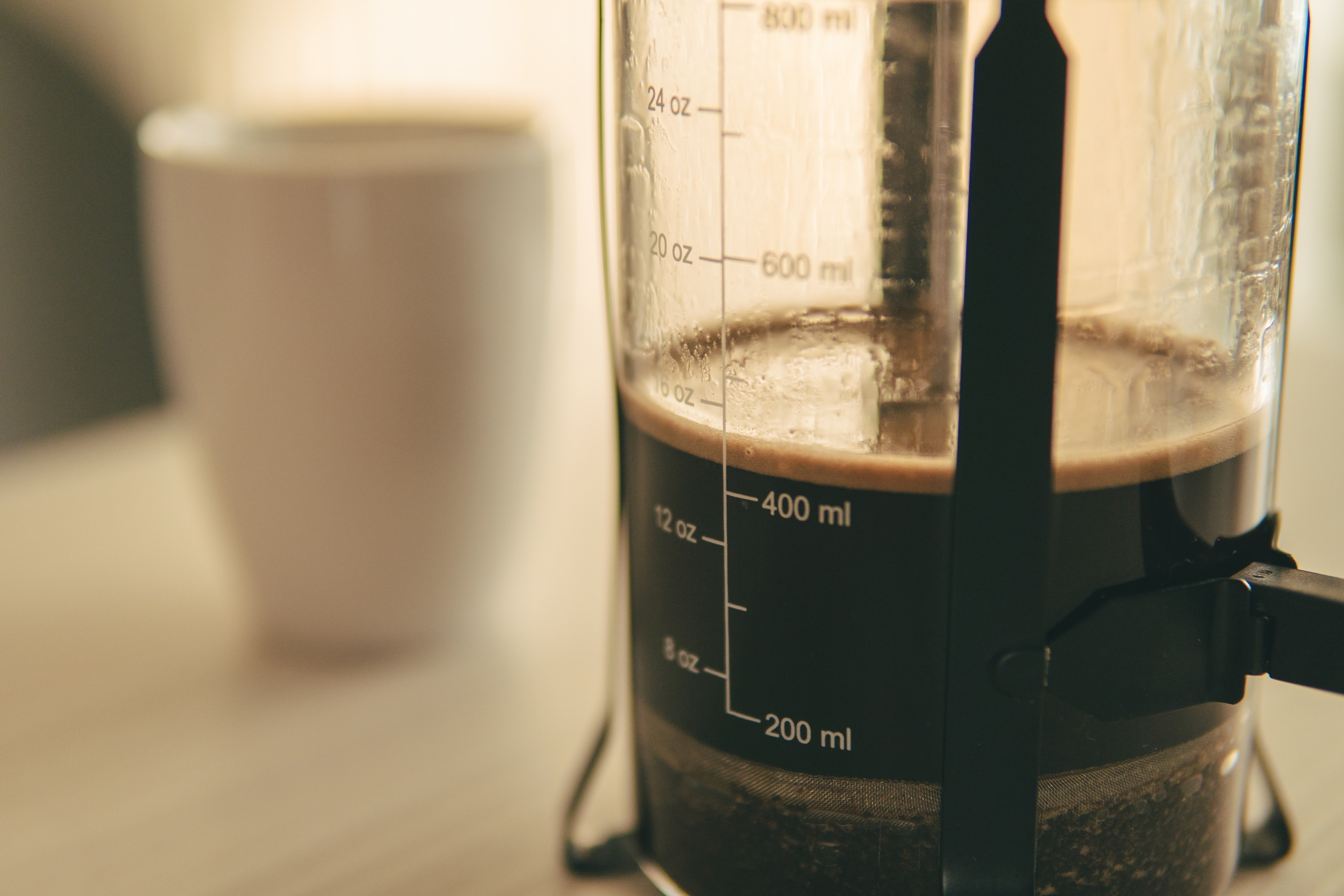 What is Keyword Search Volume?
Keyword search volume is an estimate of how frequently a specific phrase is searched on Google each month. It is often used by SEOs when using keyword research tools in order to help prioritize content creation. In general, people seek to target the most valuable keywords, whether they are those that have the most search volume, or long tail keywords that can be simpler to rank for.

When starting a new business or improving an existing one, most business owners know that they need to focus on search engine optimization or SEO. There are a variety of ways to do this. Everything that goes into building a site can be optimized for attracting your ideal client or customer. Keyword research is also essential to make sure you are advertising to those who are looking for what you are selling.
Understanding keyword search volume can help you estimate potential web traffic and drive how you optimize your website, what topics you blog about, and even what products you sell. In fact, entire businesses have been built around keyword search volume.
What Makes Keyword Search Volume so Important?
Search volume is a key factor because so much online business is driven by organic traffic. Organic traffic refers to someone finding your business through an online search, rather than being referred from another website, advertisement, or person.
If no one searches for your choice of keywords, no one will find your website. At the same time, keywords with extremely high volume are very competitive, meaning it will be difficult to outrank the bigger sites with well-established SEO (and all their competition).
Should you only target high search volume keywords?

It is important to find the right balance for business. For websites that are starting out, targeting long tail keywords that have high enough volume but are less competitive can give you an edge over other web developers who may be competing solely for the keywords with the highest volume.
Some keywords are searched at a steady rate year-round. These keywords are known as "evergreen." An evergreen keyword will have consistent search volume month after month, and year after year. These keywords may be studied to see their trend over a greater period of time.
Some keywords are seasonal. In this case, it is essential to examine the search volume on a month-to-month basis, rather than the monthly average over the last year. For example, there may be a very large spike in people searching for "unique Christmas gifts" in October, November, and December. The search volume would dramatically plummet in January and would have very little search volume until the following October.
These search volume trends are important to consider when planning targeted content throughout the year. Analyzing Goolge Trends data alongside average monthly search volumes can be very helpful to determine how popular a seasonal keyword can become.

How is Search Volume Calculated?
There are two main ways search volume is calculated: using Google's own data, and Clickstream data.
Google Adwords
Google Adwords, now called Google Ads, provides an application called Google Keyword Planner. The premise of this service is that you type in a keyword, and Google tells you the search volume for that keyword.
This is a very powerful tool, yet it is vital to keep in mind that it was designed for Google Ads. This means that some data, such as the competitiveness of keywords, reflects the data for competition within Adwords rather than for organic searches.
Clickstream Data
Clickstream data is gathered through voluntarily installed browser extensions, plugins, and other applications. Clickstream requests your permission to collect the data. Many search volume tools use Clickstream, rather than Google data, to aggregate their results. Various companies have developed SEO tools that then use the data gathered from Clickstream.
Clickstream data generally comes from plugins and free tools which covertly track users. As these tools are not always widely used the data is based on sampling and therefore is not always entirely correct. Many people are concerned about privacy as Clickstream collects their search information, and recently some of the biggest providers of clickstream data have voluntarily shut down in the face of criticisms. It is important to note that Clickstream does not receive who searched for which specific keywords, only that the keywords were searched. In other words, the data collected by Clickstream is anonymous.
How accurate are search volumes?
Most keyword research tools take their data from Google Keyword Planner. This makes sense because Google is the most widely used search engine, with over 70% of the market share. Google harnesses tons of data from users based on their searches.

In recent years, Google shifted its tools to be more effective for people who spend money with Google Ads. In fact, you must have a Google Ads account to access their tools, though you do not have to have an active ad campaign.The trouble is, if you are not an active Adwords advertiser then Google will only provide a range of search volumes, such as '10 - 1000'. This is obviously considerably less useful as the ranges can be absurdly wide.

Another factor that affects accuracy is the fact that Google clusters related keywords together in some cases. This can make it difficult to pinpoint which exact keyword or key phrase would be best for you to use. For example, "using social media" may be clustered with "how to use social media." This may seem like a trivial distinction, but it is important to be able to differentiate the search volume of each term so you can be more exact in your SEO.
This grouping of keywords can inflate specific keywords' volume far above their true value. It can also be unhelpful as at times keywords of completely different intents can be combined, clouding the issue and making it harder to determine what the users are really searching for. This is why you should always combine the data you get from keyword research tools with a semi-manual analysis of the search engine results (or SERPs) in order to see what types of content Google wants to see for a query.

Google is not the only search engine, however. There are many other popular search engines. When we look only at Google's data, we are missing a piece of the puzzle. We cannot know if the users of other search engines have similar or different browsing behaviors. Not only that, but various keyword search tools may yield drastically different results, even when they gleam their data off of Google Ads.
While search volume data is important, there is really no way of knowing how exact each result is using the tools. That being said, many businesses have thrived off planning based on the data they find.
How can I find out how many searches a keyword gets?
Many people use Google Keyword Planner, but there are many other options. Some popular keyword research tools are KWFinder, or the tools by Ahrefs, Moz, or SEMrush. Most tools for keyword research come with a free trial or have some free tools so you can make sure the data meets your needs.
One keyword research tool that provides search volume, as well as keyword and content suggestions, is seoscout.com. You won't be able to access our full suite of tools for free, but we offer a very powerful free keyword research tool that should help point your content in the right direction.
For most of the research tools, you must make an account before searching the volume of any keyword. From there, tutorials are available on whichever platform you decide to use. Many people have made instructional videos on YouTube to help you get the most out of the keyword tools.
These sites offer an array of data that is vital for SEO research. Not only do you need to know what people are searching for online, but you also need to know the demographics, location, clicks to a search result, and many other factors beyond search volume.
SEOscout provides comprehensive tools to optimize your content, analyze your results, and test your site's SEO. The service scans your web page and recognizes keywords that are missing from your website that can have a profound impact on boosting traffic.
Like the other services, SEOscout has a variety of free tools and a trial to help you decide if the tools and data are right for you.
Using Historic Search Volume to Understand trends
As mentioned in this article, searching for the average monthly volume of a keyword over the period of a year may be misleading. There are instances where keywords may be used in very high volume for two or three months out of the year, and scarcely the rest of the year.
An example may be "summer water games." People are much more likely to search for water games to play in the heat of summer rather than during the winter months.
It is also possible that the popularity of a product has declined over the years. For example, there has been a steady decline of baseball card collectors in recent decades.
Using tools such as Google Trends can help you recognize these trends, whether they are seasonal or long-lasting. This can help drive your business in the direction you want to go. Do you want to sell products or services that are in high demand for a few months out of the year? Or do you want a more steady stream of business over the course of the year?
Do you want to embark upon a business venture that revolves around a product that has steadily declined in popularity over recent years, or do you want to build your business around a product that has been steadily in demand throughout the years in which search volume data has been collected?
Search Volume is Indispensable Knowledge
In building your business, planning your advertising, and creating content for your site, understanding how search volume works and the implications of your choice in keywords is truly indispensable.
We live in a time when our marketing decisions can be driven by science rather than upon hunches and personal taste. It is still essential to have high-quality content, but now we have the tools we need to know for what content our audience is looking, and with what content we can compete.